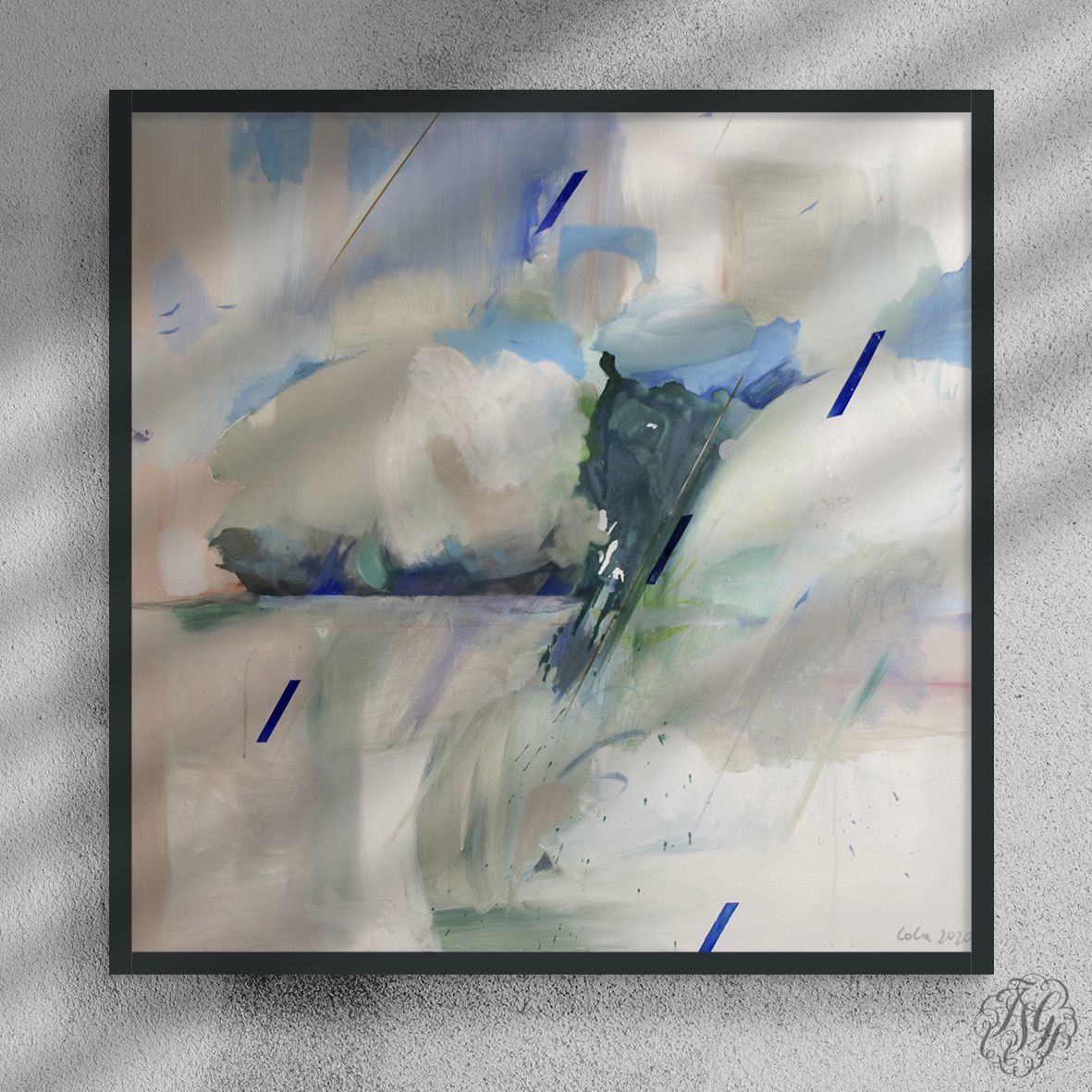 Sapphire Thoughts II
Price: 2500 zł
Painting "Sapphire Thoughts" from the series "The Matter of Time".
Acrylic on canvas, powder watercolor, ink, oil format 110×90 cm., 2021
The painting comes from a new series of works entitled "The Matter of Time". The exhibition with the same title was at the "Huta Sztuki" Gallery in Krakow at the turn of 2020/2021. The series tells about the phenomenon of the passing of time with a feeling of being anchored in the here and now. The paintings are full of metaphorically presented symbols from the world of fauna and flora. They touch the space of subtle feelings, telling about our longings and dreams as well as an attempt to free ourselves from patterns, fears and anxieties. The free movement of the brush, abstract painting forms together with analytical details create the painter's original world. The universal message of the image and its sophisticated beauty will undoubtedly be an artistic complement to the interior of your home.
The purchase price of the painting includes:
Binding – wooden gold or silver frame – 2 cm wide. Choose a color by entering it in the order form (additional information). If you do not want the frame – please write, the price of the painting will not change.
Shipping to Poland is FREE OF CHARGE
Foreign shipment is calculated individually – please contact by mail shop@styrylska.com
If you are going to buy the work, click the "Buy now" button below and fill out the contact form. Then wait for my reply.