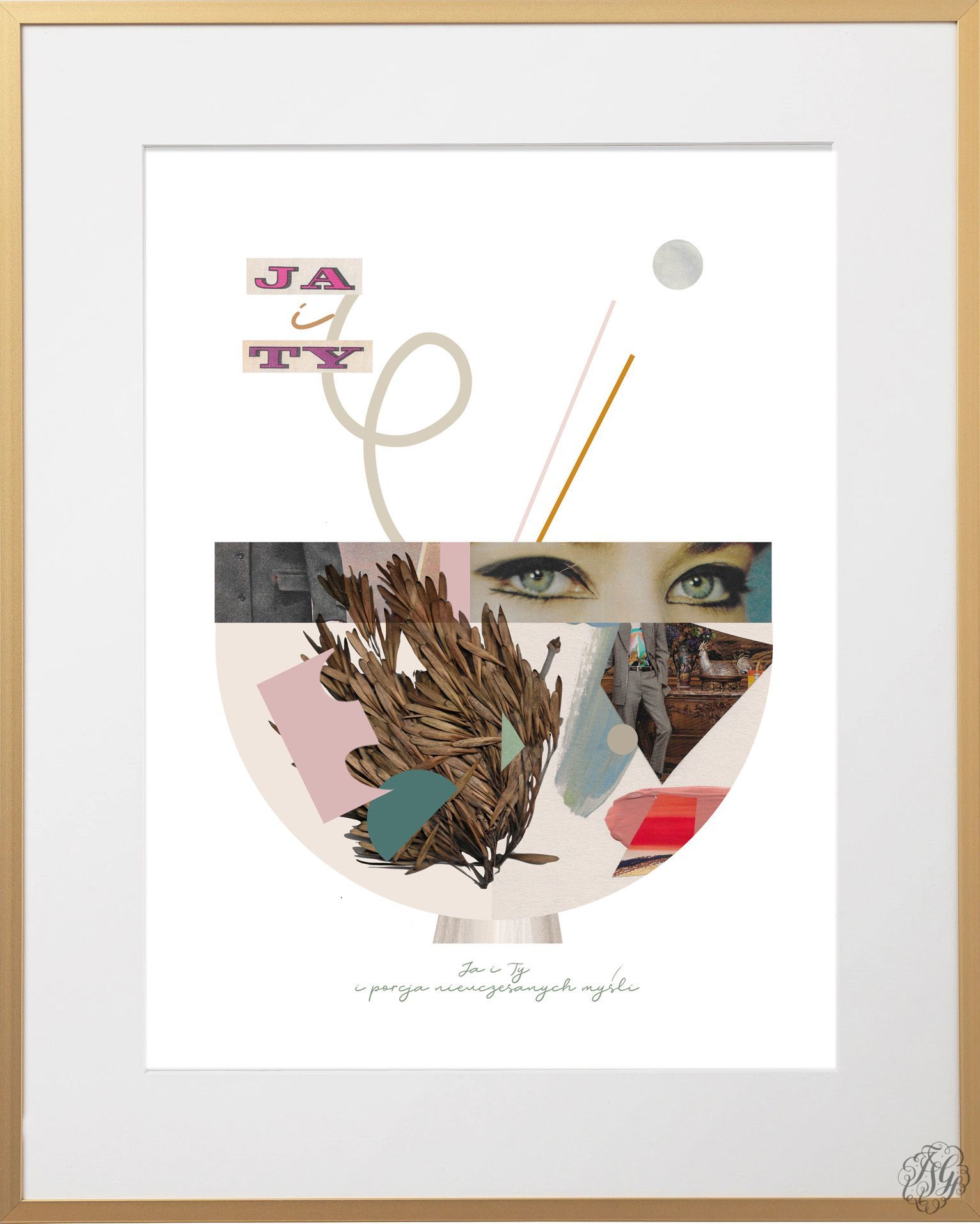 Me and you and a portion of disheveled thoughts
Price: 150 zł
Graphics: "Me and you and a portion of disheveled thoughts"
Thoughts are the part of our lives that is difficult to put on shelves. There are thoughts that are always scattered and unnecessary. There are also those that you would like to put in the most beautiful vase to look at and admire forever. "Me and You and a portion of disheveled thoughts" tells about such a bit rude, messy and playful thoughts.
Each of my digital graphics is unique, the prints are hand-finished with paint or watercolor and crayons. Collage framed and ready to hang on the wall – version with gold, aluminum frame. Each work is signed and stamped with an original sign. Cream-colored Passepartout. Graphics will be a great complement to both an elegant interior and an eclectic one with vintage elements. Work will certainly be a beautiful and original gift.
Format:
32 x 44 cm graphic.
Passe-partout, cutout width: 29 cm
Passe-partout, cutout height: 39 cm
Frame width: 40.5 cm
Frame height: 50.5 cm
Printing: pigment printing on paper type: Accademia 200 grams
Frame: aluminum, gold color
Front: anti-reflective plexiglass
Passepartout: coated paper
Back panel: Fibreboard
Shipping within Poland PLN 15
If you are going to buy the work, click the "Buy now" button below and fill out the contact form. Then wait for my reply.