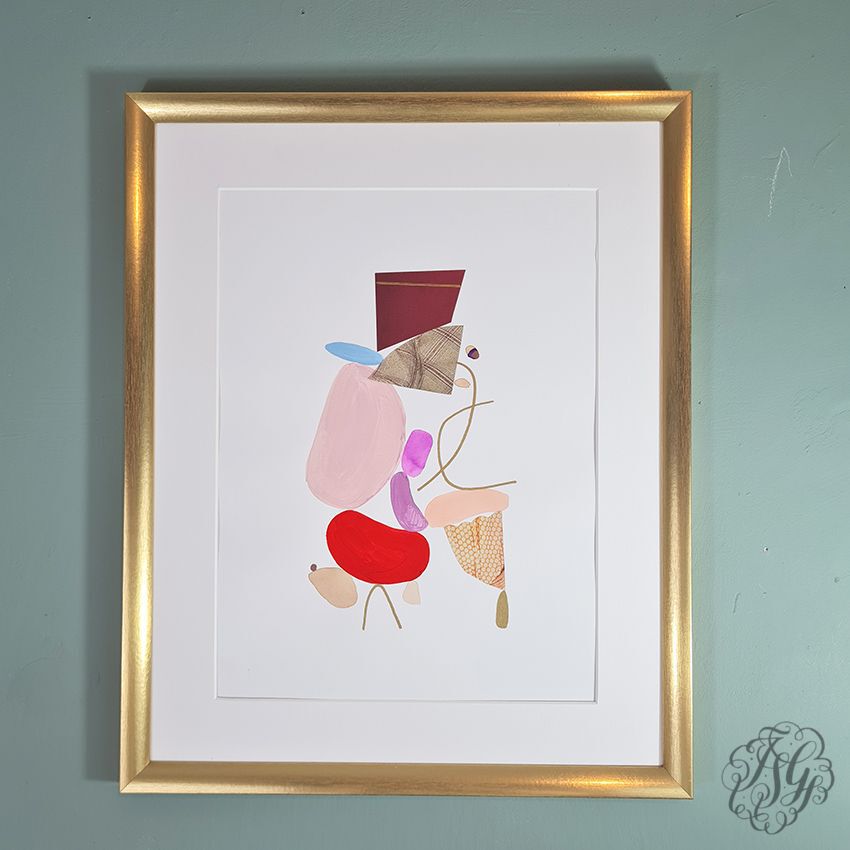 Harmony XXX
Price: 400 zł
The "Harmony" collage series is my artistic response to the eternal search for balance in life. I came up with the idea when I saw the so-called compositional arrangements. Levitating Stones by Bill Dan and Peter Juhl. I thought it must be a wonderful feeling to create such a perfect composition only by the laws of physics.
My collage stones are made with paint or ink and clippings from various old newspapers. Each composition of patterned stones is unique, has its own narrative and meaning. These are tiny etudes of plastic meditation.
Each Collage is framed and ready to hang on the wall – version with gold, wooden frame. The work is signed and stamped with the author's trademark. Cream-colored Passepartout. Graphics will be a great complement to both an elegant interior and an eclectic one with vintage elements. Work will certainly be a beautiful and original gift.
Format:
Artwork watercolor paper 32 x 44 cm.
Passe-partout, cutout width: 29 cm
Passe-partout, cut-out height: 39 cm
Frame width: 40.5 cm
Frame height: 50.5 cm
300 gram watercolor paper, ribbed, acrylic paint, ink
Frame: wood, gold color
Front: anti-reflective plexiglass
Passepartout: coated paper
Back panel: Fibreboard
Shipping within Poland PLN 15
If you are going to buy the work, click the "Buy now" button below and fill out the contact form. Then wait for my reply.